© 2023 Pride Publishing Inc.
All Rights reserved
Scroll To Top
Girl Power Can End HIV
Every year on March 10 — and throughout the month of March — local, state, federal, and national organizations come together to show support for women and girls impacted by HIV and AIDS. National Women and Girls HIV/AIDS Awareness Day (NWGHAAD) sheds light on the impact of HIV and AIDS on women and girls. This year marks the 13th annual observance.
The 2018 NWGHAAD theme, "HIV Prevention Starts with Me," emphasizes the role everyone — women, men, community organizations, health care professionals, those who are HIV-negative, and those who are HIV-positive — plays in HIV prevention. There are steps you can take to protect yourself, your partner, your patients, family, and neighbors from HIV infection.
On the following pages we talked to the women at the forefront ending the epidemic how HIV impacted their lives and why it's so important to talk about HIV vis a vis women.
To learn more, visit their site here.
[rebelmouse-image 32424520 expand=1 dam=1 alt="Tiffany "Positively Tiff" Marrero" site_id=25879316 is_animated_gif="false" original_size="750x563" crop_info="%7B%22image%22%3A%20%22https%3A//assets.rbl.ms/32424520/origin.jpg%22%2C%20%22thumbnails%22%3A%20%7B%22origin%22%3A%20%22https%3A//assets.rbl.ms/32424520/origin.jpg%22%2C%20%22980x%22%3A%20%22https%3A//rebelmouse.hivplusmag.com/media-library/eyJ0eXAiOiJKV1QiLCJhbGciOiJIUzI1NiJ9.eyJpbWFnZSI6Imh0dHBzOi8vYXNzZXRzLnJibC5tcy8zMjQyNDUyMC9vcmlnaW4uanBnIiwiZXhwaXJlc19hdCI6MTcwNzUwNjU4MX0.cuwKwpKC2C-Q-cEcVMvDThEZsxAc9xYlhkk6zD_NwLs/image.jpg%3Fwidth%3D980%22%2C%20%22600x300%22%3A%20%22https%3A//rebelmouse.hivplusmag.com/media-library/eyJ0eXAiOiJKV1QiLCJhbGciOiJIUzI1NiJ9.eyJpbWFnZSI6Imh0dHBzOi8vYXNzZXRzLnJibC5tcy8zMjQyNDUyMC9vcmlnaW4uanBnIiwiZXhwaXJlc19hdCI6MTcwNzUwNjU4MX0.cuwKwpKC2C-Q-cEcVMvDThEZsxAc9xYlhkk6zD_NwLs/image.jpg%3Fwidth%3D600%26height%3D300%26coordinates%3D0%252C0%252C0%252C189%22%2C%20%22600x400%22%3A%20%22https%3A//rebelmouse.hivplusmag.com/media-library/eyJ0eXAiOiJKV1QiLCJhbGciOiJIUzI1NiJ9.eyJpbWFnZSI6Imh0dHBzOi8vYXNzZXRzLnJibC5tcy8zMjQyNDUyMC9vcmlnaW4uanBnIiwiZXhwaXJlc19hdCI6MTcwNzUwNjU4MX0.cuwKwpKC2C-Q-cEcVMvDThEZsxAc9xYlhkk6zD_NwLs/image.jpg%3Fwidth%3D600%26height%3D400%26coordinates%3D0%252C0%252C0%252C63%22%2C%20%221200x800%22%3A%20%22https%3A//rebelmouse.hivplusmag.com/media-library/eyJ0eXAiOiJKV1QiLCJhbGciOiJIUzI1NiJ9.eyJpbWFnZSI6Imh0dHBzOi8vYXNzZXRzLnJibC5tcy8zMjQyNDUyMC9vcmlnaW4uanBnIiwiZXhwaXJlc19hdCI6MTcwNzUwNjU4MX0.cuwKwpKC2C-Q-cEcVMvDThEZsxAc9xYlhkk6zD_NwLs/image.jpg%3Fwidth%3D1200%26height%3D800%26coordinates%3D0%252C0%252C0%252C63%22%2C%20%221500x2000%22%3A%20%22https%3A//rebelmouse.hivplusmag.com/media-library/eyJ0eXAiOiJKV1QiLCJhbGciOiJIUzI1NiJ9.eyJpbWFnZSI6Imh0dHBzOi8vYXNzZXRzLnJibC5tcy8zMjQyNDUyMC9vcmlnaW4uanBnIiwiZXhwaXJlc19hdCI6MTcwNzUwNjU4MX0.cuwKwpKC2C-Q-cEcVMvDThEZsxAc9xYlhkk6zD_NwLs/image.jpg%3Fwidth%3D1500%26height%3D2000%26coordinates%3D207%252C0%252C121%252C0%22%2C%20%22600x200%22%3A%20%22https%3A//rebelmouse.hivplusmag.com/media-library/eyJ0eXAiOiJKV1QiLCJhbGciOiJIUzI1NiJ9.eyJpbWFnZSI6Imh0dHBzOi8vYXNzZXRzLnJibC5tcy8zMjQyNDUyMC9vcmlnaW4uanBnIiwiZXhwaXJlc19hdCI6MTcwNzUwNjU4MX0.cuwKwpKC2C-Q-cEcVMvDThEZsxAc9xYlhkk6zD_NwLs/image.jpg%3Fwidth%3D600%26height%3D200%26coordinates%3D0%252C0%252C0%252C313%22%2C%20%22300x300%22%3A%20%22https%3A//rebelmouse.hivplusmag.com/media-library/eyJ0eXAiOiJKV1QiLCJhbGciOiJIUzI1NiJ9.eyJpbWFnZSI6Imh0dHBzOi8vYXNzZXRzLnJibC5tcy8zMjQyNDUyMC9vcmlnaW4uanBnIiwiZXhwaXJlc19hdCI6MTcwNzUwNjU4MX0.cuwKwpKC2C-Q-cEcVMvDThEZsxAc9xYlhkk6zD_NwLs/image.jpg%3Fwidth%3D300%26height%3D300%26coordinates%3D137%252C0%252C51%252C0%22%2C%20%221245x700%22%3A%20%22https%3A//rebelmouse.hivplusmag.com/media-library/eyJ0eXAiOiJKV1QiLCJhbGciOiJIUzI1NiJ9.eyJpbWFnZSI6Imh0dHBzOi8vYXNzZXRzLnJibC5tcy8zMjQyNDUyMC9vcmlnaW4uanBnIiwiZXhwaXJlc19hdCI6MTcwNzUwNjU4MX0.cuwKwpKC2C-Q-cEcVMvDThEZsxAc9xYlhkk6zD_NwLs/image.jpg%3Fwidth%3D1245%26height%3D700%26coordinates%3D0%252C0%252C0%252C143%22%2C%20%22300x%22%3A%20%22https%3A//rebelmouse.hivplusmag.com/media-library/eyJ0eXAiOiJKV1QiLCJhbGciOiJIUzI1NiJ9.eyJpbWFnZSI6Imh0dHBzOi8vYXNzZXRzLnJibC5tcy8zMjQyNDUyMC9vcmlnaW4uanBnIiwiZXhwaXJlc19hdCI6MTcwNzUwNjU4MX0.cuwKwpKC2C-Q-cEcVMvDThEZsxAc9xYlhkk6zD_NwLs/image.jpg%3Fwidth%3D300%22%2C%20%22600x%22%3A%20%22https%3A//rebelmouse.hivplusmag.com/media-library/eyJ0eXAiOiJKV1QiLCJhbGciOiJIUzI1NiJ9.eyJpbWFnZSI6Imh0dHBzOi8vYXNzZXRzLnJibC5tcy8zMjQyNDUyMC9vcmlnaW4uanBnIiwiZXhwaXJlc19hdCI6MTcwNzUwNjU4MX0.cuwKwpKC2C-Q-cEcVMvDThEZsxAc9xYlhkk6zD_NwLs/image.jpg%3Fwidth%3D600%22%2C%20%22600x600%22%3A%20%22https%3A//rebelmouse.hivplusmag.com/media-library/eyJ0eXAiOiJKV1QiLCJhbGciOiJIUzI1NiJ9.eyJpbWFnZSI6Imh0dHBzOi8vYXNzZXRzLnJibC5tcy8zMjQyNDUyMC9vcmlnaW4uanBnIiwiZXhwaXJlc19hdCI6MTcwNzUwNjU4MX0.cuwKwpKC2C-Q-cEcVMvDThEZsxAc9xYlhkk6zD_NwLs/image.jpg%3Fwidth%3D600%26height%3D600%26coordinates%3D137%252C0%252C51%252C0%22%2C%20%222000x1500%22%3A%20%22https%3A//rebelmouse.hivplusmag.com/media-library/eyJ0eXAiOiJKV1QiLCJhbGciOiJIUzI1NiJ9.eyJpbWFnZSI6Imh0dHBzOi8vYXNzZXRzLnJibC5tcy8zMjQyNDUyMC9vcmlnaW4uanBnIiwiZXhwaXJlc19hdCI6MTcwNzUwNjU4MX0.cuwKwpKC2C-Q-cEcVMvDThEZsxAc9xYlhkk6zD_NwLs/image.jpg%3Fwidth%3D2000%26height%3D1500%26coordinates%3D0%252C0%252C0%252C1%22%2C%20%22210x%22%3A%20%22https%3A//rebelmouse.hivplusmag.com/media-library/eyJ0eXAiOiJKV1QiLCJhbGciOiJIUzI1NiJ9.eyJpbWFnZSI6Imh0dHBzOi8vYXNzZXRzLnJibC5tcy8zMjQyNDUyMC9vcmlnaW4uanBnIiwiZXhwaXJlc19hdCI6MTcwNzUwNjU4MX0.cuwKwpKC2C-Q-cEcVMvDThEZsxAc9xYlhkk6zD_NwLs/image.jpg%3Fwidth%3D210%22%2C%20%221200x600%22%3A%20%22https%3A//rebelmouse.hivplusmag.com/media-library/eyJ0eXAiOiJKV1QiLCJhbGciOiJIUzI1NiJ9.eyJpbWFnZSI6Imh0dHBzOi8vYXNzZXRzLnJibC5tcy8zMjQyNDUyMC9vcmlnaW4uanBnIiwiZXhwaXJlc19hdCI6MTcwNzUwNjU4MX0.cuwKwpKC2C-Q-cEcVMvDThEZsxAc9xYlhkk6zD_NwLs/image.jpg%3Fwidth%3D1200%26height%3D600%26coordinates%3D0%252C0%252C0%252C189%22%2C%20%22750x1000%22%3A%20%22https%3A//rebelmouse.hivplusmag.com/media-library/eyJ0eXAiOiJKV1QiLCJhbGciOiJIUzI1NiJ9.eyJpbWFnZSI6Imh0dHBzOi8vYXNzZXRzLnJibC5tcy8zMjQyNDUyMC9vcmlnaW4uanBnIiwiZXhwaXJlc19hdCI6MTcwNzUwNjU4MX0.cuwKwpKC2C-Q-cEcVMvDThEZsxAc9xYlhkk6zD_NwLs/image.jpg%3Fwidth%3D750%26height%3D1000%26coordinates%3D207%252C0%252C121%252C0%22%2C%20%2235x35%22%3A%20%22https%3A//rebelmouse.hivplusmag.com/media-library/eyJ0eXAiOiJKV1QiLCJhbGciOiJIUzI1NiJ9.eyJpbWFnZSI6Imh0dHBzOi8vYXNzZXRzLnJibC5tcy8zMjQyNDUyMC9vcmlnaW4uanBnIiwiZXhwaXJlc19hdCI6MTcwNzUwNjU4MX0.cuwKwpKC2C-Q-cEcVMvDThEZsxAc9xYlhkk6zD_NwLs/image.jpg%3Fwidth%3D35%26height%3D35%22%2C%20%22700x1245%22%3A%20%22https%3A//rebelmouse.hivplusmag.com/media-library/eyJ0eXAiOiJKV1QiLCJhbGciOiJIUzI1NiJ9.eyJpbWFnZSI6Imh0dHBzOi8vYXNzZXRzLnJibC5tcy8zMjQyNDUyMC9vcmlnaW4uanBnIiwiZXhwaXJlc19hdCI6MTcwNzUwNjU4MX0.cuwKwpKC2C-Q-cEcVMvDThEZsxAc9xYlhkk6zD_NwLs/image.jpg%3Fwidth%3D700%26height%3D1245%26coordinates%3D260%252C0%252C174%252C0%22%2C%20%221000x750%22%3A%20%22https%3A//rebelmouse.hivplusmag.com/media-library/eyJ0eXAiOiJKV1QiLCJhbGciOiJIUzI1NiJ9.eyJpbWFnZSI6Imh0dHBzOi8vYXNzZXRzLnJibC5tcy8zMjQyNDUyMC9vcmlnaW4uanBnIiwiZXhwaXJlc19hdCI6MTcwNzUwNjU4MX0.cuwKwpKC2C-Q-cEcVMvDThEZsxAc9xYlhkk6zD_NwLs/image.jpg%3Fwidth%3D1000%26height%3D750%26coordinates%3D0%252C0%252C0%252C1%22%2C%20%221200x400%22%3A%20%22https%3A//rebelmouse.hivplusmag.com/media-library/eyJ0eXAiOiJKV1QiLCJhbGciOiJIUzI1NiJ9.eyJpbWFnZSI6Imh0dHBzOi8vYXNzZXRzLnJibC5tcy8zMjQyNDUyMC9vcmlnaW4uanBnIiwiZXhwaXJlc19hdCI6MTcwNzUwNjU4MX0.cuwKwpKC2C-Q-cEcVMvDThEZsxAc9xYlhkk6zD_NwLs/image.jpg%3Fwidth%3D1200%26height%3D400%26coordinates%3D0%252C0%252C0%252C313%22%7D%2C%20%22manual_image_crops%22%3A%20%7B%229x16%22%3A%20%7B%22sizes%22%3A%20%5B%22700x1245%22%5D%2C%20%22top%22%3A%200%2C%20%22height%22%3A%20563%2C%20%22width%22%3A%20316%2C%20%22left%22%3A%20260%7D%2C%20%22600x300%22%3A%20%7B%22sizes%22%3A%20%5B%22600x300%22%5D%2C%20%22top%22%3A%200%2C%20%22height%22%3A%20374%2C%20%22width%22%3A%20750%2C%20%22left%22%3A%200%7D%2C%20%223x1%22%3A%20%7B%22sizes%22%3A%20%5B%221200x400%22%2C%20%22600x200%22%5D%2C%20%22top%22%3A%200%2C%20%22height%22%3A%20250%2C%20%22width%22%3A%20750%2C%20%22left%22%3A%200%7D%2C%20%223x2%22%3A%20%7B%22sizes%22%3A%20%5B%221200x800%22%2C%20%22600x400%22%5D%2C%20%22top%22%3A%200%2C%20%22height%22%3A%20500%2C%20%22width%22%3A%20750%2C%20%22left%22%3A%200%7D%2C%20%221x1%22%3A%20%7B%22sizes%22%3A%20%5B%22600x600%22%2C%20%22300x300%22%5D%2C%20%22top%22%3A%200%2C%20%22height%22%3A%20563%2C%20%22width%22%3A%20562%2C%20%22left%22%3A%20137%7D%2C%20%223x4%22%3A%20%7B%22sizes%22%3A%20%5B%221500x2000%22%2C%20%22750x1000%22%5D%2C%20%22top%22%3A%200%2C%20%22height%22%3A%20563%2C%20%22width%22%3A%20422%2C%20%22left%22%3A%20207%7D%2C%20%2216x9%22%3A%20%7B%22sizes%22%3A%20%5B%221245x700%22%5D%2C%20%22top%22%3A%200%2C%20%22height%22%3A%20420%2C%20%22width%22%3A%20750%2C%20%22left%22%3A%200%7D%2C%20%224x3%22%3A%20%7B%22sizes%22%3A%20%5B%222000x1500%22%2C%20%221000x750%22%5D%2C%20%22top%22%3A%200%2C%20%22height%22%3A%20562%2C%20%22width%22%3A%20750%2C%20%22left%22%3A%200%7D%2C%20%222x1%22%3A%20%7B%22sizes%22%3A%20%5B%221200x600%22%2C%20%22600x300%22%5D%2C%20%22top%22%3A%200%2C%20%22height%22%3A%20374%2C%20%22width%22%3A%20750%2C%20%22left%22%3A%200%7D%7D%7D" caption="" photo_credit=""]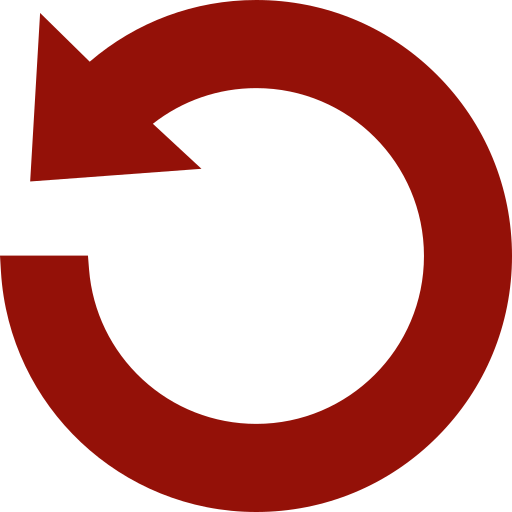 Replay Gallery
More Galleries