© 2023 Pride Publishing Inc.
All Rights reserved
Scroll To Top
GALLERY: Art for Life Chicago is Using Art to Invest in the HIV Community
The Design Industry Foundation Fighting AIDS presented its inaugural Art For Life Chicago benefit this week, an exhibit and live and silent auction showcasing a juried selection of donated works from both professional and emerging artists. 
Funds raised at the event will be provided to local organizations making an impact in Chicago's HIV/AIDS Community, such as AIDS Foundation of Chicago, Howard Brown Health, Pediatric AIDS Chicago Prevention Initiative, Legal Council for Health Justice, and others. 
Art for Life provided an incredible opportunity for locals to invest in culture while also raising vital funds to help those most impacted by the virus. Chicago is the latest city to house an Art for Life benefit in the United Sates. Canada and the United Kingdom also play hose to the annual event.
Overall, an immense amount of money was raised to help those who need it most — that's the power of art for you. 
Click through the next pages to view selected art pieces! 
[rebelmouse-image 32425385 expand=1 dam=1 alt=""2 Watchers" by Gail Mancuso; "FLUID" Archival semi matte pigment print, mounted to dibond substrate with matte film overlay 24 x 36 in." site_id=25879316 is_animated_gif="false" original_size="433x650" crop_info="%7B%22image%22%3A%20%22https%3A//assets.rbl.ms/32425385/origin.jpg%22%2C%20%22thumbnails%22%3A%20%7B%22origin%22%3A%20%22https%3A//assets.rbl.ms/32425385/origin.jpg%22%2C%20%221200x400%22%3A%20%22https%3A//rebelmouse.hivplusmag.com/media-library/eyJ0eXAiOiJKV1QiLCJhbGciOiJIUzI1NiJ9.eyJpbWFnZSI6Imh0dHBzOi8vYXNzZXRzLnJibC5tcy8zMjQyNTM4NS9vcmlnaW4uanBnIiwiZXhwaXJlc19hdCI6MTY3NzcyNDE1N30.yXQVcGBX0klZjUYZ6XwzRUBLMB4iioka9EUbA-FS6gU/image.jpg%3Fwidth%3D1200%26height%3D400%26coordinates%3D0%252C253%252C0%252C253%22%2C%20%2235x35%22%3A%20%22https%3A//rebelmouse.hivplusmag.com/media-library/eyJ0eXAiOiJKV1QiLCJhbGciOiJIUzI1NiJ9.eyJpbWFnZSI6Imh0dHBzOi8vYXNzZXRzLnJibC5tcy8zMjQyNTM4NS9vcmlnaW4uanBnIiwiZXhwaXJlc19hdCI6MTY3NzcyNDE1N30.yXQVcGBX0klZjUYZ6XwzRUBLMB4iioka9EUbA-FS6gU/image.jpg%3Fwidth%3D35%26height%3D35%22%2C%20%221200x800%22%3A%20%22https%3A//rebelmouse.hivplusmag.com/media-library/eyJ0eXAiOiJKV1QiLCJhbGciOiJIUzI1NiJ9.eyJpbWFnZSI6Imh0dHBzOi8vYXNzZXRzLnJibC5tcy8zMjQyNTM4NS9vcmlnaW4uanBnIiwiZXhwaXJlc19hdCI6MTY3NzcyNDE1N30.yXQVcGBX0klZjUYZ6XwzRUBLMB4iioka9EUbA-FS6gU/image.jpg%3Fwidth%3D1200%26height%3D800%26coordinates%3D0%252C181%252C0%252C181%22%2C%20%22600x300%22%3A%20%22https%3A//rebelmouse.hivplusmag.com/media-library/eyJ0eXAiOiJKV1QiLCJhbGciOiJIUzI1NiJ9.eyJpbWFnZSI6Imh0dHBzOi8vYXNzZXRzLnJibC5tcy8zMjQyNTM4NS9vcmlnaW4uanBnIiwiZXhwaXJlc19hdCI6MTY3NzcyNDE1N30.yXQVcGBX0klZjUYZ6XwzRUBLMB4iioka9EUbA-FS6gU/image.jpg%3Fwidth%3D600%26height%3D300%26coordinates%3D0%252C217%252C0%252C217%22%2C%20%22600x400%22%3A%20%22https%3A//rebelmouse.hivplusmag.com/media-library/eyJ0eXAiOiJKV1QiLCJhbGciOiJIUzI1NiJ9.eyJpbWFnZSI6Imh0dHBzOi8vYXNzZXRzLnJibC5tcy8zMjQyNTM4NS9vcmlnaW4uanBnIiwiZXhwaXJlc19hdCI6MTY3NzcyNDE1N30.yXQVcGBX0klZjUYZ6XwzRUBLMB4iioka9EUbA-FS6gU/image.jpg%3Fwidth%3D600%26height%3D400%26coordinates%3D0%252C181%252C0%252C181%22%2C%20%22300x300%22%3A%20%22https%3A//rebelmouse.hivplusmag.com/media-library/eyJ0eXAiOiJKV1QiLCJhbGciOiJIUzI1NiJ9.eyJpbWFnZSI6Imh0dHBzOi8vYXNzZXRzLnJibC5tcy8zMjQyNTM4NS9vcmlnaW4uanBnIiwiZXhwaXJlc19hdCI6MTY3NzcyNDE1N30.yXQVcGBX0klZjUYZ6XwzRUBLMB4iioka9EUbA-FS6gU/image.jpg%3Fwidth%3D300%26height%3D300%26coordinates%3D0%252C108%252C0%252C109%22%2C%20%22750x1000%22%3A%20%22https%3A//rebelmouse.hivplusmag.com/media-library/eyJ0eXAiOiJKV1QiLCJhbGciOiJIUzI1NiJ9.eyJpbWFnZSI6Imh0dHBzOi8vYXNzZXRzLnJibC5tcy8zMjQyNTM4NS9vcmlnaW4uanBnIiwiZXhwaXJlc19hdCI6MTY3NzcyNDE1N30.yXQVcGBX0klZjUYZ6XwzRUBLMB4iioka9EUbA-FS6gU/image.jpg%3Fwidth%3D750%26height%3D1000%26coordinates%3D0%252C36%252C0%252C37%22%2C%20%22600x600%22%3A%20%22https%3A//rebelmouse.hivplusmag.com/media-library/eyJ0eXAiOiJKV1QiLCJhbGciOiJIUzI1NiJ9.eyJpbWFnZSI6Imh0dHBzOi8vYXNzZXRzLnJibC5tcy8zMjQyNTM4NS9vcmlnaW4uanBnIiwiZXhwaXJlc19hdCI6MTY3NzcyNDE1N30.yXQVcGBX0klZjUYZ6XwzRUBLMB4iioka9EUbA-FS6gU/image.jpg%3Fwidth%3D600%26height%3D600%26coordinates%3D0%252C108%252C0%252C109%22%2C%20%22980x%22%3A%20%22https%3A//rebelmouse.hivplusmag.com/media-library/eyJ0eXAiOiJKV1QiLCJhbGciOiJIUzI1NiJ9.eyJpbWFnZSI6Imh0dHBzOi8vYXNzZXRzLnJibC5tcy8zMjQyNTM4NS9vcmlnaW4uanBnIiwiZXhwaXJlc19hdCI6MTY3NzcyNDE1N30.yXQVcGBX0klZjUYZ6XwzRUBLMB4iioka9EUbA-FS6gU/image.jpg%3Fwidth%3D980%22%2C%20%221200x600%22%3A%20%22https%3A//rebelmouse.hivplusmag.com/media-library/eyJ0eXAiOiJKV1QiLCJhbGciOiJIUzI1NiJ9.eyJpbWFnZSI6Imh0dHBzOi8vYXNzZXRzLnJibC5tcy8zMjQyNTM4NS9vcmlnaW4uanBnIiwiZXhwaXJlc19hdCI6MTY3NzcyNDE1N30.yXQVcGBX0klZjUYZ6XwzRUBLMB4iioka9EUbA-FS6gU/image.jpg%3Fwidth%3D1200%26height%3D600%26coordinates%3D0%252C217%252C0%252C217%22%2C%20%221500x2000%22%3A%20%22https%3A//rebelmouse.hivplusmag.com/media-library/eyJ0eXAiOiJKV1QiLCJhbGciOiJIUzI1NiJ9.eyJpbWFnZSI6Imh0dHBzOi8vYXNzZXRzLnJibC5tcy8zMjQyNTM4NS9vcmlnaW4uanBnIiwiZXhwaXJlc19hdCI6MTY3NzcyNDE1N30.yXQVcGBX0klZjUYZ6XwzRUBLMB4iioka9EUbA-FS6gU/image.jpg%3Fwidth%3D1500%26height%3D2000%26coordinates%3D0%252C36%252C0%252C37%22%2C%20%22700x1245%22%3A%20%22https%3A//rebelmouse.hivplusmag.com/media-library/eyJ0eXAiOiJKV1QiLCJhbGciOiJIUzI1NiJ9.eyJpbWFnZSI6Imh0dHBzOi8vYXNzZXRzLnJibC5tcy8zMjQyNTM4NS9vcmlnaW4uanBnIiwiZXhwaXJlc19hdCI6MTY3NzcyNDE1N30.yXQVcGBX0klZjUYZ6XwzRUBLMB4iioka9EUbA-FS6gU/image.jpg%3Fwidth%3D700%26height%3D1245%26coordinates%3D33%252C0%252C34%252C0%22%2C%20%22210x%22%3A%20%22https%3A//rebelmouse.hivplusmag.com/media-library/eyJ0eXAiOiJKV1QiLCJhbGciOiJIUzI1NiJ9.eyJpbWFnZSI6Imh0dHBzOi8vYXNzZXRzLnJibC5tcy8zMjQyNTM4NS9vcmlnaW4uanBnIiwiZXhwaXJlc19hdCI6MTY3NzcyNDE1N30.yXQVcGBX0klZjUYZ6XwzRUBLMB4iioka9EUbA-FS6gU/image.jpg%3Fwidth%3D210%22%2C%20%22300x%22%3A%20%22https%3A//rebelmouse.hivplusmag.com/media-library/eyJ0eXAiOiJKV1QiLCJhbGciOiJIUzI1NiJ9.eyJpbWFnZSI6Imh0dHBzOi8vYXNzZXRzLnJibC5tcy8zMjQyNTM4NS9vcmlnaW4uanBnIiwiZXhwaXJlc19hdCI6MTY3NzcyNDE1N30.yXQVcGBX0klZjUYZ6XwzRUBLMB4iioka9EUbA-FS6gU/image.jpg%3Fwidth%3D300%22%2C%20%22600x200%22%3A%20%22https%3A//rebelmouse.hivplusmag.com/media-library/eyJ0eXAiOiJKV1QiLCJhbGciOiJIUzI1NiJ9.eyJpbWFnZSI6Imh0dHBzOi8vYXNzZXRzLnJibC5tcy8zMjQyNTM4NS9vcmlnaW4uanBnIiwiZXhwaXJlc19hdCI6MTY3NzcyNDE1N30.yXQVcGBX0klZjUYZ6XwzRUBLMB4iioka9EUbA-FS6gU/image.jpg%3Fwidth%3D600%26height%3D200%26coordinates%3D0%252C253%252C0%252C253%22%2C%20%221245x700%22%3A%20%22https%3A//rebelmouse.hivplusmag.com/media-library/eyJ0eXAiOiJKV1QiLCJhbGciOiJIUzI1NiJ9.eyJpbWFnZSI6Imh0dHBzOi8vYXNzZXRzLnJibC5tcy8zMjQyNTM4NS9vcmlnaW4uanBnIiwiZXhwaXJlc19hdCI6MTY3NzcyNDE1N30.yXQVcGBX0klZjUYZ6XwzRUBLMB4iioka9EUbA-FS6gU/image.jpg%3Fwidth%3D1245%26height%3D700%26coordinates%3D0%252C203%252C0%252C204%22%2C%20%222000x1500%22%3A%20%22https%3A//rebelmouse.hivplusmag.com/media-library/eyJ0eXAiOiJKV1QiLCJhbGciOiJIUzI1NiJ9.eyJpbWFnZSI6Imh0dHBzOi8vYXNzZXRzLnJibC5tcy8zMjQyNTM4NS9vcmlnaW4uanBnIiwiZXhwaXJlc19hdCI6MTY3NzcyNDE1N30.yXQVcGBX0klZjUYZ6XwzRUBLMB4iioka9EUbA-FS6gU/image.jpg%3Fwidth%3D2000%26height%3D1500%26coordinates%3D0%252C163%252C0%252C163%22%2C%20%221000x750%22%3A%20%22https%3A//rebelmouse.hivplusmag.com/media-library/eyJ0eXAiOiJKV1QiLCJhbGciOiJIUzI1NiJ9.eyJpbWFnZSI6Imh0dHBzOi8vYXNzZXRzLnJibC5tcy8zMjQyNTM4NS9vcmlnaW4uanBnIiwiZXhwaXJlc19hdCI6MTY3NzcyNDE1N30.yXQVcGBX0klZjUYZ6XwzRUBLMB4iioka9EUbA-FS6gU/image.jpg%3Fwidth%3D1000%26height%3D750%26coordinates%3D0%252C163%252C0%252C163%22%2C%20%22600x%22%3A%20%22https%3A//rebelmouse.hivplusmag.com/media-library/eyJ0eXAiOiJKV1QiLCJhbGciOiJIUzI1NiJ9.eyJpbWFnZSI6Imh0dHBzOi8vYXNzZXRzLnJibC5tcy8zMjQyNTM4NS9vcmlnaW4uanBnIiwiZXhwaXJlc19hdCI6MTY3NzcyNDE1N30.yXQVcGBX0klZjUYZ6XwzRUBLMB4iioka9EUbA-FS6gU/image.jpg%3Fwidth%3D600%22%7D%2C%20%22manual_image_crops%22%3A%20%7B%229x16%22%3A%20%7B%22sizes%22%3A%20%5B%22700x1245%22%5D%2C%20%22top%22%3A%200%2C%20%22height%22%3A%20650%2C%20%22width%22%3A%20366%2C%20%22left%22%3A%2033%7D%2C%20%22600x300%22%3A%20%7B%22sizes%22%3A%20%5B%22600x300%22%5D%2C%20%22top%22%3A%20217%2C%20%22height%22%3A%20216%2C%20%22width%22%3A%20433%2C%20%22left%22%3A%200%7D%2C%20%223x1%22%3A%20%7B%22sizes%22%3A%20%5B%221200x400%22%2C%20%22600x200%22%5D%2C%20%22top%22%3A%20253%2C%20%22height%22%3A%20144%2C%20%22width%22%3A%20433%2C%20%22left%22%3A%200%7D%2C%20%223x2%22%3A%20%7B%22sizes%22%3A%20%5B%221200x800%22%2C%20%22600x400%22%5D%2C%20%22top%22%3A%20181%2C%20%22height%22%3A%20288%2C%20%22width%22%3A%20433%2C%20%22left%22%3A%200%7D%2C%20%221x1%22%3A%20%7B%22sizes%22%3A%20%5B%22600x600%22%2C%20%22300x300%22%5D%2C%20%22top%22%3A%20108%2C%20%22height%22%3A%20433%2C%20%22width%22%3A%20433%2C%20%22left%22%3A%200%7D%2C%20%223x4%22%3A%20%7B%22sizes%22%3A%20%5B%221500x2000%22%2C%20%22750x1000%22%5D%2C%20%22top%22%3A%2036%2C%20%22height%22%3A%20577%2C%20%22width%22%3A%20433%2C%20%22left%22%3A%200%7D%2C%20%2216x9%22%3A%20%7B%22sizes%22%3A%20%5B%221245x700%22%5D%2C%20%22top%22%3A%20203%2C%20%22height%22%3A%20243%2C%20%22width%22%3A%20433%2C%20%22left%22%3A%200%7D%2C%20%224x3%22%3A%20%7B%22sizes%22%3A%20%5B%222000x1500%22%2C%20%221000x750%22%5D%2C%20%22top%22%3A%20163%2C%20%22height%22%3A%20324%2C%20%22width%22%3A%20433%2C%20%22left%22%3A%200%7D%2C%20%222x1%22%3A%20%7B%22sizes%22%3A%20%5B%221200x600%22%2C%20%22600x300%22%5D%2C%20%22top%22%3A%20217%2C%20%22height%22%3A%20216%2C%20%22width%22%3A%20433%2C%20%22left%22%3A%200%7D%7D%7D" caption="" photo_credit=""]
[rebelmouse-image 32425392 expand=1 dam=1 alt=""I Am ( AFFIRMATION )" by Lamar Jones; Mixed Media: acrylic, vintage comic book paper, 24k gold leaf, on canvas" site_id=25879316 is_animated_gif="false" original_size="543x650" crop_info="%7B%22image%22%3A%20%22https%3A//assets.rbl.ms/32425392/origin.jpg%22%2C%20%22thumbnails%22%3A%20%7B%22origin%22%3A%20%22https%3A//assets.rbl.ms/32425392/origin.jpg%22%2C%20%221000x750%22%3A%20%22https%3A//rebelmouse.hivplusmag.com/media-library/eyJ0eXAiOiJKV1QiLCJhbGciOiJIUzI1NiJ9.eyJpbWFnZSI6Imh0dHBzOi8vYXNzZXRzLnJibC5tcy8zMjQyNTM5Mi9vcmlnaW4uanBnIiwiZXhwaXJlc19hdCI6MTY3NDcwNjY3OX0.FDd8cpey1xTEpO9t8iiVR-BeXw4Qmfd07XXboit4lts/image.jpg%3Fwidth%3D1000%26height%3D750%26coordinates%3D0%252C0%252C0%252C244%22%2C%20%22600x%22%3A%20%22https%3A//rebelmouse.hivplusmag.com/media-library/eyJ0eXAiOiJKV1QiLCJhbGciOiJIUzI1NiJ9.eyJpbWFnZSI6Imh0dHBzOi8vYXNzZXRzLnJibC5tcy8zMjQyNTM5Mi9vcmlnaW4uanBnIiwiZXhwaXJlc19hdCI6MTY3NDcwNjY3OX0.FDd8cpey1xTEpO9t8iiVR-BeXw4Qmfd07XXboit4lts/image.jpg%3Fwidth%3D600%22%2C%20%221245x700%22%3A%20%22https%3A//rebelmouse.hivplusmag.com/media-library/eyJ0eXAiOiJKV1QiLCJhbGciOiJIUzI1NiJ9.eyJpbWFnZSI6Imh0dHBzOi8vYXNzZXRzLnJibC5tcy8zMjQyNTM5Mi9vcmlnaW4uanBnIiwiZXhwaXJlc19hdCI6MTY3NDcwNjY3OX0.FDd8cpey1xTEpO9t8iiVR-BeXw4Qmfd07XXboit4lts/image.jpg%3Fwidth%3D1245%26height%3D700%26coordinates%3D0%252C0%252C0%252C346%22%2C%20%22300x300%22%3A%20%22https%3A//rebelmouse.hivplusmag.com/media-library/eyJ0eXAiOiJKV1QiLCJhbGciOiJIUzI1NiJ9.eyJpbWFnZSI6Imh0dHBzOi8vYXNzZXRzLnJibC5tcy8zMjQyNTM5Mi9vcmlnaW4uanBnIiwiZXhwaXJlc19hdCI6MTY3NDcwNjY3OX0.FDd8cpey1xTEpO9t8iiVR-BeXw4Qmfd07XXboit4lts/image.jpg%3Fwidth%3D300%26height%3D300%26coordinates%3D0%252C0%252C0%252C108%22%2C%20%22300x%22%3A%20%22https%3A//rebelmouse.hivplusmag.com/media-library/eyJ0eXAiOiJKV1QiLCJhbGciOiJIUzI1NiJ9.eyJpbWFnZSI6Imh0dHBzOi8vYXNzZXRzLnJibC5tcy8zMjQyNTM5Mi9vcmlnaW4uanBnIiwiZXhwaXJlc19hdCI6MTY3NDcwNjY3OX0.FDd8cpey1xTEpO9t8iiVR-BeXw4Qmfd07XXboit4lts/image.jpg%3Fwidth%3D300%22%2C%20%22210x%22%3A%20%22https%3A//rebelmouse.hivplusmag.com/media-library/eyJ0eXAiOiJKV1QiLCJhbGciOiJIUzI1NiJ9.eyJpbWFnZSI6Imh0dHBzOi8vYXNzZXRzLnJibC5tcy8zMjQyNTM5Mi9vcmlnaW4uanBnIiwiZXhwaXJlc19hdCI6MTY3NDcwNjY3OX0.FDd8cpey1xTEpO9t8iiVR-BeXw4Qmfd07XXboit4lts/image.jpg%3Fwidth%3D210%22%2C%20%2235x35%22%3A%20%22https%3A//rebelmouse.hivplusmag.com/media-library/eyJ0eXAiOiJKV1QiLCJhbGciOiJIUzI1NiJ9.eyJpbWFnZSI6Imh0dHBzOi8vYXNzZXRzLnJibC5tcy8zMjQyNTM5Mi9vcmlnaW4uanBnIiwiZXhwaXJlc19hdCI6MTY3NDcwNjY3OX0.FDd8cpey1xTEpO9t8iiVR-BeXw4Qmfd07XXboit4lts/image.jpg%3Fwidth%3D35%26height%3D35%22%2C%20%22700x1245%22%3A%20%22https%3A//rebelmouse.hivplusmag.com/media-library/eyJ0eXAiOiJKV1QiLCJhbGciOiJIUzI1NiJ9.eyJpbWFnZSI6Imh0dHBzOi8vYXNzZXRzLnJibC5tcy8zMjQyNTM5Mi9vcmlnaW4uanBnIiwiZXhwaXJlc19hdCI6MTY3NDcwNjY3OX0.FDd8cpey1xTEpO9t8iiVR-BeXw4Qmfd07XXboit4lts/image.jpg%3Fwidth%3D700%26height%3D1245%26coordinates%3D31%252C0%252C146%252C0%22%2C%20%22600x400%22%3A%20%22https%3A//rebelmouse.hivplusmag.com/media-library/eyJ0eXAiOiJKV1QiLCJhbGciOiJIUzI1NiJ9.eyJpbWFnZSI6Imh0dHBzOi8vYXNzZXRzLnJibC5tcy8zMjQyNTM5Mi9vcmlnaW4uanBnIiwiZXhwaXJlc19hdCI6MTY3NDcwNjY3OX0.FDd8cpey1xTEpO9t8iiVR-BeXw4Qmfd07XXboit4lts/image.jpg%3Fwidth%3D600%26height%3D400%26coordinates%3D0%252C0%252C0%252C288%22%2C%20%22600x600%22%3A%20%22https%3A//rebelmouse.hivplusmag.com/media-library/eyJ0eXAiOiJKV1QiLCJhbGciOiJIUzI1NiJ9.eyJpbWFnZSI6Imh0dHBzOi8vYXNzZXRzLnJibC5tcy8zMjQyNTM5Mi9vcmlnaW4uanBnIiwiZXhwaXJlc19hdCI6MTY3NDcwNjY3OX0.FDd8cpey1xTEpO9t8iiVR-BeXw4Qmfd07XXboit4lts/image.jpg%3Fwidth%3D600%26height%3D600%26coordinates%3D0%252C0%252C0%252C108%22%2C%20%22600x300%22%3A%20%22https%3A//rebelmouse.hivplusmag.com/media-library/eyJ0eXAiOiJKV1QiLCJhbGciOiJIUzI1NiJ9.eyJpbWFnZSI6Imh0dHBzOi8vYXNzZXRzLnJibC5tcy8zMjQyNTM5Mi9vcmlnaW4uanBnIiwiZXhwaXJlc19hdCI6MTY3NDcwNjY3OX0.FDd8cpey1xTEpO9t8iiVR-BeXw4Qmfd07XXboit4lts/image.jpg%3Fwidth%3D600%26height%3D300%26coordinates%3D0%252C16%252C0%252C364%22%2C%20%222000x1500%22%3A%20%22https%3A//rebelmouse.hivplusmag.com/media-library/eyJ0eXAiOiJKV1QiLCJhbGciOiJIUzI1NiJ9.eyJpbWFnZSI6Imh0dHBzOi8vYXNzZXRzLnJibC5tcy8zMjQyNTM5Mi9vcmlnaW4uanBnIiwiZXhwaXJlc19hdCI6MTY3NDcwNjY3OX0.FDd8cpey1xTEpO9t8iiVR-BeXw4Qmfd07XXboit4lts/image.jpg%3Fwidth%3D2000%26height%3D1500%26coordinates%3D0%252C0%252C0%252C244%22%2C%20%22750x1000%22%3A%20%22https%3A//rebelmouse.hivplusmag.com/media-library/eyJ0eXAiOiJKV1QiLCJhbGciOiJIUzI1NiJ9.eyJpbWFnZSI6Imh0dHBzOi8vYXNzZXRzLnJibC5tcy8zMjQyNTM5Mi9vcmlnaW4uanBnIiwiZXhwaXJlc19hdCI6MTY3NDcwNjY3OX0.FDd8cpey1xTEpO9t8iiVR-BeXw4Qmfd07XXboit4lts/image.jpg%3Fwidth%3D750%26height%3D1000%26coordinates%3D0%252C0%252C55%252C0%22%2C%20%22600x200%22%3A%20%22https%3A//rebelmouse.hivplusmag.com/media-library/eyJ0eXAiOiJKV1QiLCJhbGciOiJIUzI1NiJ9.eyJpbWFnZSI6Imh0dHBzOi8vYXNzZXRzLnJibC5tcy8zMjQyNTM5Mi9vcmlnaW4uanBnIiwiZXhwaXJlc19hdCI6MTY3NDcwNjY3OX0.FDd8cpey1xTEpO9t8iiVR-BeXw4Qmfd07XXboit4lts/image.jpg%3Fwidth%3D600%26height%3D200%26coordinates%3D0%252C61%252C0%252C409%22%2C%20%221200x400%22%3A%20%22https%3A//rebelmouse.hivplusmag.com/media-library/eyJ0eXAiOiJKV1QiLCJhbGciOiJIUzI1NiJ9.eyJpbWFnZSI6Imh0dHBzOi8vYXNzZXRzLnJibC5tcy8zMjQyNTM5Mi9vcmlnaW4uanBnIiwiZXhwaXJlc19hdCI6MTY3NDcwNjY3OX0.FDd8cpey1xTEpO9t8iiVR-BeXw4Qmfd07XXboit4lts/image.jpg%3Fwidth%3D1200%26height%3D400%26coordinates%3D0%252C61%252C0%252C409%22%2C%20%221200x800%22%3A%20%22https%3A//rebelmouse.hivplusmag.com/media-library/eyJ0eXAiOiJKV1QiLCJhbGciOiJIUzI1NiJ9.eyJpbWFnZSI6Imh0dHBzOi8vYXNzZXRzLnJibC5tcy8zMjQyNTM5Mi9vcmlnaW4uanBnIiwiZXhwaXJlc19hdCI6MTY3NDcwNjY3OX0.FDd8cpey1xTEpO9t8iiVR-BeXw4Qmfd07XXboit4lts/image.jpg%3Fwidth%3D1200%26height%3D800%26coordinates%3D0%252C0%252C0%252C288%22%2C%20%221200x600%22%3A%20%22https%3A//rebelmouse.hivplusmag.com/media-library/eyJ0eXAiOiJKV1QiLCJhbGciOiJIUzI1NiJ9.eyJpbWFnZSI6Imh0dHBzOi8vYXNzZXRzLnJibC5tcy8zMjQyNTM5Mi9vcmlnaW4uanBnIiwiZXhwaXJlc19hdCI6MTY3NDcwNjY3OX0.FDd8cpey1xTEpO9t8iiVR-BeXw4Qmfd07XXboit4lts/image.jpg%3Fwidth%3D1200%26height%3D600%26coordinates%3D0%252C16%252C0%252C364%22%2C%20%22980x%22%3A%20%22https%3A//rebelmouse.hivplusmag.com/media-library/eyJ0eXAiOiJKV1QiLCJhbGciOiJIUzI1NiJ9.eyJpbWFnZSI6Imh0dHBzOi8vYXNzZXRzLnJibC5tcy8zMjQyNTM5Mi9vcmlnaW4uanBnIiwiZXhwaXJlc19hdCI6MTY3NDcwNjY3OX0.FDd8cpey1xTEpO9t8iiVR-BeXw4Qmfd07XXboit4lts/image.jpg%3Fwidth%3D980%22%2C%20%221500x2000%22%3A%20%22https%3A//rebelmouse.hivplusmag.com/media-library/eyJ0eXAiOiJKV1QiLCJhbGciOiJIUzI1NiJ9.eyJpbWFnZSI6Imh0dHBzOi8vYXNzZXRzLnJibC5tcy8zMjQyNTM5Mi9vcmlnaW4uanBnIiwiZXhwaXJlc19hdCI6MTY3NDcwNjY3OX0.FDd8cpey1xTEpO9t8iiVR-BeXw4Qmfd07XXboit4lts/image.jpg%3Fwidth%3D1500%26height%3D2000%26coordinates%3D0%252C0%252C55%252C0%22%7D%2C%20%22manual_image_crops%22%3A%20%7B%229x16%22%3A%20%7B%22sizes%22%3A%20%5B%22700x1245%22%5D%2C%20%22top%22%3A%200%2C%20%22height%22%3A%20650%2C%20%22width%22%3A%20366%2C%20%22left%22%3A%2031%7D%2C%20%22600x300%22%3A%20%7B%22sizes%22%3A%20%5B%22600x300%22%5D%2C%20%22top%22%3A%2016%2C%20%22height%22%3A%20270%2C%20%22width%22%3A%20543%2C%20%22left%22%3A%200%7D%2C%20%223x1%22%3A%20%7B%22sizes%22%3A%20%5B%221200x400%22%2C%20%22600x200%22%5D%2C%20%22top%22%3A%2061%2C%20%22height%22%3A%20180%2C%20%22width%22%3A%20543%2C%20%22left%22%3A%200%7D%2C%20%223x2%22%3A%20%7B%22sizes%22%3A%20%5B%221200x800%22%2C%20%22600x400%22%5D%2C%20%22top%22%3A%200%2C%20%22height%22%3A%20362%2C%20%22width%22%3A%20543%2C%20%22left%22%3A%200%7D%2C%20%221x1%22%3A%20%7B%22sizes%22%3A%20%5B%22600x600%22%2C%20%22300x300%22%5D%2C%20%22top%22%3A%200%2C%20%22height%22%3A%20542%2C%20%22width%22%3A%20543%2C%20%22left%22%3A%200%7D%2C%20%223x4%22%3A%20%7B%22sizes%22%3A%20%5B%221500x2000%22%2C%20%22750x1000%22%5D%2C%20%22top%22%3A%200%2C%20%22height%22%3A%20650%2C%20%22width%22%3A%20488%2C%20%22left%22%3A%200%7D%2C%20%2216x9%22%3A%20%7B%22sizes%22%3A%20%5B%221245x700%22%5D%2C%20%22top%22%3A%200%2C%20%22height%22%3A%20304%2C%20%22width%22%3A%20543%2C%20%22left%22%3A%200%7D%2C%20%224x3%22%3A%20%7B%22sizes%22%3A%20%5B%222000x1500%22%2C%20%221000x750%22%5D%2C%20%22top%22%3A%200%2C%20%22height%22%3A%20406%2C%20%22width%22%3A%20543%2C%20%22left%22%3A%200%7D%2C%20%222x1%22%3A%20%7B%22sizes%22%3A%20%5B%221200x600%22%2C%20%22600x300%22%5D%2C%20%22top%22%3A%2016%2C%20%22height%22%3A%20270%2C%20%22width%22%3A%20543%2C%20%22left%22%3A%200%7D%7D%7D" caption="" photo_credit=""]
[rebelmouse-image 32425390 expand=1 dam=1 alt=""CB Smoke Daddy" by CJ Hungerman; Acrylic on Canvas. 36" x 36"" site_id=25879316 is_animated_gif="false" original_size="652x650" crop_info="%7B%22image%22%3A%20%22https%3A//assets.rbl.ms/32425390/origin.jpg%22%2C%20%22thumbnails%22%3A%20%7B%22origin%22%3A%20%22https%3A//assets.rbl.ms/32425390/origin.jpg%22%2C%20%22980x%22%3A%20%22https%3A//rebelmouse.hivplusmag.com/media-library/eyJ0eXAiOiJKV1QiLCJhbGciOiJIUzI1NiJ9.eyJpbWFnZSI6Imh0dHBzOi8vYXNzZXRzLnJibC5tcy8zMjQyNTM5MC9vcmlnaW4uanBnIiwiZXhwaXJlc19hdCI6MTY5MDE2OTk2MH0.jhe0_W7A5F_97nugLel738Nb-Du8T4fBILrjvop_0sY/image.jpg%3Fwidth%3D980%22%2C%20%22600x%22%3A%20%22https%3A//rebelmouse.hivplusmag.com/media-library/eyJ0eXAiOiJKV1QiLCJhbGciOiJIUzI1NiJ9.eyJpbWFnZSI6Imh0dHBzOi8vYXNzZXRzLnJibC5tcy8zMjQyNTM5MC9vcmlnaW4uanBnIiwiZXhwaXJlc19hdCI6MTY5MDE2OTk2MH0.jhe0_W7A5F_97nugLel738Nb-Du8T4fBILrjvop_0sY/image.jpg%3Fwidth%3D600%22%2C%20%22210x%22%3A%20%22https%3A//rebelmouse.hivplusmag.com/media-library/eyJ0eXAiOiJKV1QiLCJhbGciOiJIUzI1NiJ9.eyJpbWFnZSI6Imh0dHBzOi8vYXNzZXRzLnJibC5tcy8zMjQyNTM5MC9vcmlnaW4uanBnIiwiZXhwaXJlc19hdCI6MTY5MDE2OTk2MH0.jhe0_W7A5F_97nugLel738Nb-Du8T4fBILrjvop_0sY/image.jpg%3Fwidth%3D210%22%2C%20%221000x750%22%3A%20%22https%3A//rebelmouse.hivplusmag.com/media-library/eyJ0eXAiOiJKV1QiLCJhbGciOiJIUzI1NiJ9.eyJpbWFnZSI6Imh0dHBzOi8vYXNzZXRzLnJibC5tcy8zMjQyNTM5MC9vcmlnaW4uanBnIiwiZXhwaXJlc19hdCI6MTY5MDE2OTk2MH0.jhe0_W7A5F_97nugLel738Nb-Du8T4fBILrjvop_0sY/image.jpg%3Fwidth%3D1000%26height%3D750%26coordinates%3D0%252C80%252C0%252C81%22%2C%20%22600x200%22%3A%20%22https%3A//rebelmouse.hivplusmag.com/media-library/eyJ0eXAiOiJKV1QiLCJhbGciOiJIUzI1NiJ9.eyJpbWFnZSI6Imh0dHBzOi8vYXNzZXRzLnJibC5tcy8zMjQyNTM5MC9vcmlnaW4uanBnIiwiZXhwaXJlc19hdCI6MTY5MDE2OTk2MH0.jhe0_W7A5F_97nugLel738Nb-Du8T4fBILrjvop_0sY/image.jpg%3Fwidth%3D600%26height%3D200%26coordinates%3D0%252C216%252C0%252C217%22%2C%20%221245x700%22%3A%20%22https%3A//rebelmouse.hivplusmag.com/media-library/eyJ0eXAiOiJKV1QiLCJhbGciOiJIUzI1NiJ9.eyJpbWFnZSI6Imh0dHBzOi8vYXNzZXRzLnJibC5tcy8zMjQyNTM5MC9vcmlnaW4uanBnIiwiZXhwaXJlc19hdCI6MTY5MDE2OTk2MH0.jhe0_W7A5F_97nugLel738Nb-Du8T4fBILrjvop_0sY/image.jpg%3Fwidth%3D1245%26height%3D700%26coordinates%3D0%252C142%252C0%252C142%22%2C%20%222000x1500%22%3A%20%22https%3A//rebelmouse.hivplusmag.com/media-library/eyJ0eXAiOiJKV1QiLCJhbGciOiJIUzI1NiJ9.eyJpbWFnZSI6Imh0dHBzOi8vYXNzZXRzLnJibC5tcy8zMjQyNTM5MC9vcmlnaW4uanBnIiwiZXhwaXJlc19hdCI6MTY5MDE2OTk2MH0.jhe0_W7A5F_97nugLel738Nb-Du8T4fBILrjvop_0sY/image.jpg%3Fwidth%3D2000%26height%3D1500%26coordinates%3D0%252C80%252C0%252C81%22%2C%20%221200x600%22%3A%20%22https%3A//rebelmouse.hivplusmag.com/media-library/eyJ0eXAiOiJKV1QiLCJhbGciOiJIUzI1NiJ9.eyJpbWFnZSI6Imh0dHBzOi8vYXNzZXRzLnJibC5tcy8zMjQyNTM5MC9vcmlnaW4uanBnIiwiZXhwaXJlc19hdCI6MTY5MDE2OTk2MH0.jhe0_W7A5F_97nugLel738Nb-Du8T4fBILrjvop_0sY/image.jpg%3Fwidth%3D1200%26height%3D600%26coordinates%3D0%252C162%252C0%252C162%22%2C%20%2235x35%22%3A%20%22https%3A//rebelmouse.hivplusmag.com/media-library/eyJ0eXAiOiJKV1QiLCJhbGciOiJIUzI1NiJ9.eyJpbWFnZSI6Imh0dHBzOi8vYXNzZXRzLnJibC5tcy8zMjQyNTM5MC9vcmlnaW4uanBnIiwiZXhwaXJlc19hdCI6MTY5MDE2OTk2MH0.jhe0_W7A5F_97nugLel738Nb-Du8T4fBILrjvop_0sY/image.jpg%3Fwidth%3D35%26height%3D35%22%2C%20%221200x800%22%3A%20%22https%3A//rebelmouse.hivplusmag.com/media-library/eyJ0eXAiOiJKV1QiLCJhbGciOiJIUzI1NiJ9.eyJpbWFnZSI6Imh0dHBzOi8vYXNzZXRzLnJibC5tcy8zMjQyNTM5MC9vcmlnaW4uanBnIiwiZXhwaXJlc19hdCI6MTY5MDE2OTk2MH0.jhe0_W7A5F_97nugLel738Nb-Du8T4fBILrjvop_0sY/image.jpg%3Fwidth%3D1200%26height%3D800%26coordinates%3D0%252C108%252C0%252C108%22%2C%20%22600x400%22%3A%20%22https%3A//rebelmouse.hivplusmag.com/media-library/eyJ0eXAiOiJKV1QiLCJhbGciOiJIUzI1NiJ9.eyJpbWFnZSI6Imh0dHBzOi8vYXNzZXRzLnJibC5tcy8zMjQyNTM5MC9vcmlnaW4uanBnIiwiZXhwaXJlc19hdCI6MTY5MDE2OTk2MH0.jhe0_W7A5F_97nugLel738Nb-Du8T4fBILrjvop_0sY/image.jpg%3Fwidth%3D600%26height%3D400%26coordinates%3D0%252C108%252C0%252C108%22%2C%20%22600x600%22%3A%20%22https%3A//rebelmouse.hivplusmag.com/media-library/eyJ0eXAiOiJKV1QiLCJhbGciOiJIUzI1NiJ9.eyJpbWFnZSI6Imh0dHBzOi8vYXNzZXRzLnJibC5tcy8zMjQyNTM5MC9vcmlnaW4uanBnIiwiZXhwaXJlc19hdCI6MTY5MDE2OTk2MH0.jhe0_W7A5F_97nugLel738Nb-Du8T4fBILrjvop_0sY/image.jpg%3Fwidth%3D600%26height%3D600%26coordinates%3D1%252C0%252C1%252C0%22%2C%20%22750x1000%22%3A%20%22https%3A//rebelmouse.hivplusmag.com/media-library/eyJ0eXAiOiJKV1QiLCJhbGciOiJIUzI1NiJ9.eyJpbWFnZSI6Imh0dHBzOi8vYXNzZXRzLnJibC5tcy8zMjQyNTM5MC9vcmlnaW4uanBnIiwiZXhwaXJlc19hdCI6MTY5MDE2OTk2MH0.jhe0_W7A5F_97nugLel738Nb-Du8T4fBILrjvop_0sY/image.jpg%3Fwidth%3D750%26height%3D1000%26coordinates%3D82%252C0%252C82%252C0%22%2C%20%22600x300%22%3A%20%22https%3A//rebelmouse.hivplusmag.com/media-library/eyJ0eXAiOiJKV1QiLCJhbGciOiJIUzI1NiJ9.eyJpbWFnZSI6Imh0dHBzOi8vYXNzZXRzLnJibC5tcy8zMjQyNTM5MC9vcmlnaW4uanBnIiwiZXhwaXJlc19hdCI6MTY5MDE2OTk2MH0.jhe0_W7A5F_97nugLel738Nb-Du8T4fBILrjvop_0sY/image.jpg%3Fwidth%3D600%26height%3D300%26coordinates%3D0%252C162%252C0%252C162%22%2C%20%22300x%22%3A%20%22https%3A//rebelmouse.hivplusmag.com/media-library/eyJ0eXAiOiJKV1QiLCJhbGciOiJIUzI1NiJ9.eyJpbWFnZSI6Imh0dHBzOi8vYXNzZXRzLnJibC5tcy8zMjQyNTM5MC9vcmlnaW4uanBnIiwiZXhwaXJlc19hdCI6MTY5MDE2OTk2MH0.jhe0_W7A5F_97nugLel738Nb-Du8T4fBILrjvop_0sY/image.jpg%3Fwidth%3D300%22%2C%20%221500x2000%22%3A%20%22https%3A//rebelmouse.hivplusmag.com/media-library/eyJ0eXAiOiJKV1QiLCJhbGciOiJIUzI1NiJ9.eyJpbWFnZSI6Imh0dHBzOi8vYXNzZXRzLnJibC5tcy8zMjQyNTM5MC9vcmlnaW4uanBnIiwiZXhwaXJlc19hdCI6MTY5MDE2OTk2MH0.jhe0_W7A5F_97nugLel738Nb-Du8T4fBILrjvop_0sY/image.jpg%3Fwidth%3D1500%26height%3D2000%26coordinates%3D82%252C0%252C82%252C0%22%2C%20%22700x1245%22%3A%20%22https%3A//rebelmouse.hivplusmag.com/media-library/eyJ0eXAiOiJKV1QiLCJhbGciOiJIUzI1NiJ9.eyJpbWFnZSI6Imh0dHBzOi8vYXNzZXRzLnJibC5tcy8zMjQyNTM5MC9vcmlnaW4uanBnIiwiZXhwaXJlc19hdCI6MTY5MDE2OTk2MH0.jhe0_W7A5F_97nugLel738Nb-Du8T4fBILrjvop_0sY/image.jpg%3Fwidth%3D700%26height%3D1245%26coordinates%3D143%252C0%252C143%252C0%22%2C%20%221200x400%22%3A%20%22https%3A//rebelmouse.hivplusmag.com/media-library/eyJ0eXAiOiJKV1QiLCJhbGciOiJIUzI1NiJ9.eyJpbWFnZSI6Imh0dHBzOi8vYXNzZXRzLnJibC5tcy8zMjQyNTM5MC9vcmlnaW4uanBnIiwiZXhwaXJlc19hdCI6MTY5MDE2OTk2MH0.jhe0_W7A5F_97nugLel738Nb-Du8T4fBILrjvop_0sY/image.jpg%3Fwidth%3D1200%26height%3D400%26coordinates%3D0%252C216%252C0%252C217%22%2C%20%22300x300%22%3A%20%22https%3A//rebelmouse.hivplusmag.com/media-library/eyJ0eXAiOiJKV1QiLCJhbGciOiJIUzI1NiJ9.eyJpbWFnZSI6Imh0dHBzOi8vYXNzZXRzLnJibC5tcy8zMjQyNTM5MC9vcmlnaW4uanBnIiwiZXhwaXJlc19hdCI6MTY5MDE2OTk2MH0.jhe0_W7A5F_97nugLel738Nb-Du8T4fBILrjvop_0sY/image.jpg%3Fwidth%3D300%26height%3D300%26coordinates%3D1%252C0%252C1%252C0%22%7D%2C%20%22manual_image_crops%22%3A%20%7B%229x16%22%3A%20%7B%22sizes%22%3A%20%5B%22700x1245%22%5D%2C%20%22top%22%3A%200%2C%20%22height%22%3A%20650%2C%20%22width%22%3A%20366%2C%20%22left%22%3A%20143%7D%2C%20%22600x300%22%3A%20%7B%22sizes%22%3A%20%5B%22600x300%22%5D%2C%20%22top%22%3A%20162%2C%20%22height%22%3A%20326%2C%20%22width%22%3A%20652%2C%20%22left%22%3A%200%7D%2C%20%223x1%22%3A%20%7B%22sizes%22%3A%20%5B%221200x400%22%2C%20%22600x200%22%5D%2C%20%22top%22%3A%20216%2C%20%22height%22%3A%20217%2C%20%22width%22%3A%20652%2C%20%22left%22%3A%200%7D%2C%20%223x2%22%3A%20%7B%22sizes%22%3A%20%5B%221200x800%22%2C%20%22600x400%22%5D%2C%20%22top%22%3A%20108%2C%20%22height%22%3A%20434%2C%20%22width%22%3A%20652%2C%20%22left%22%3A%200%7D%2C%20%221x1%22%3A%20%7B%22sizes%22%3A%20%5B%22600x600%22%2C%20%22300x300%22%5D%2C%20%22top%22%3A%200%2C%20%22height%22%3A%20650%2C%20%22width%22%3A%20650%2C%20%22left%22%3A%201%7D%2C%20%223x4%22%3A%20%7B%22sizes%22%3A%20%5B%221500x2000%22%2C%20%22750x1000%22%5D%2C%20%22top%22%3A%200%2C%20%22height%22%3A%20650%2C%20%22width%22%3A%20488%2C%20%22left%22%3A%2082%7D%2C%20%2216x9%22%3A%20%7B%22sizes%22%3A%20%5B%221245x700%22%5D%2C%20%22top%22%3A%20142%2C%20%22height%22%3A%20366%2C%20%22width%22%3A%20652%2C%20%22left%22%3A%200%7D%2C%20%224x3%22%3A%20%7B%22sizes%22%3A%20%5B%222000x1500%22%2C%20%221000x750%22%5D%2C%20%22top%22%3A%2080%2C%20%22height%22%3A%20489%2C%20%22width%22%3A%20652%2C%20%22left%22%3A%200%7D%2C%20%222x1%22%3A%20%7B%22sizes%22%3A%20%5B%221200x600%22%2C%20%22600x300%22%5D%2C%20%22top%22%3A%20162%2C%20%22height%22%3A%20326%2C%20%22width%22%3A%20652%2C%20%22left%22%3A%200%7D%7D%7D" caption="" photo_credit=""]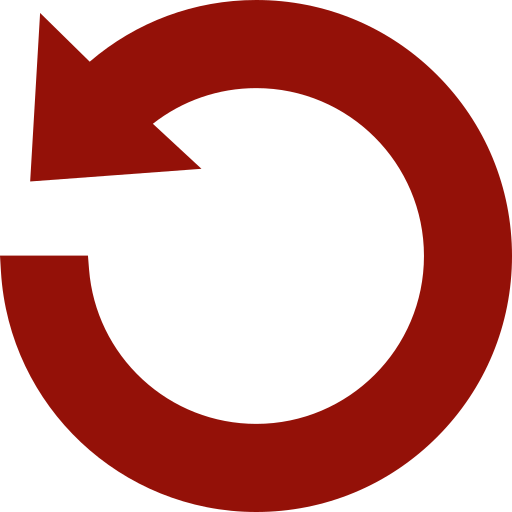 Replay Gallery
More Galleries