© 2023 Pride Publishing Inc.
All Rights reserved
Scroll To Top
The "ONE Makes a DIFFArence" campaign uses art and design to educate New York City youth about sexual health.
Art can be a powerful medium, especially when it comes to connecting with young people. It's fun, it's creative, and it can often communicate thoughts, feelings and emotions that words cannot. This concept is exactly why ONE Condoms and DIFFA (Design Industries Foundation Fighting AIDS) joined forces to create "ONE Makes a DIFFArence"—a program structured to educate New York City youth about sexual health through art and design.
Of teens and young adults that reported having had sexual intercourse in the last 3 months, 43 percent did not use a condom the last time they had sex, and only 10 percent of sexually experienced students have ever been tested for HIV, according to the Centers for Disease Control and Prevention. These are the kind of statistics that ONE Makes a DIFFArence hopes to change.
As part of the educational component of the program, ONE and DIFFA visited non-profit community organizations providing HIV/AIDS education and services, as well as a NYC high school. They hosted a healthy sexuality workshop, during which students created original works of art inspired by what they had learned. Student artwork ranged from designs featuring a consent unicorn to colorful collages and designs promoting messages of love and unity.
"The ONE makes a DIFFArence program provided a safe space for our students to become educated and empowered about their health," said Anne Sobala, teacher at the Leadership and Public Service High School. "Students were able to express their understanding on the topics presented and advocate for public health in a creative and judgement free environment. It was a very powerful learning experience for everyone!"
Twelve professional artists also joined the program, and used their talents to create empowering artwork that supports HIV prevention and education. These artists helped select four winning pieces of student art, which were exhibited at DIFFA's "Dining by Design" event earlier this year, as well as printed on ONE condom wrappers.
Participating youth organizations included the Ali Forney Center, the Callen-Lorde HOTT Program, BOOM! Health, and the Leadership and Public Service High School.
[rebelmouse-image 32425034 expand=1 dam=1 alt="Callen-Lorde HOTT Program student condom wrapper design "Consent Unicorn"" site_id=25879316 is_animated_gif="false" original_size="655x600" crop_info="%7B%22image%22%3A%20%22https%3A//assets.rbl.ms/32425034/origin.png%22%2C%20%22thumbnails%22%3A%20%7B%22origin%22%3A%20%22https%3A//assets.rbl.ms/32425034/origin.png%22%2C%20%221200x400%22%3A%20%22https%3A//rebelmouse.hivplusmag.com/media-library/eyJ0eXAiOiJKV1QiLCJhbGciOiJIUzI1NiJ9.eyJpbWFnZSI6Imh0dHBzOi8vYXNzZXRzLnJibC5tcy8zMjQyNTAzNC9vcmlnaW4ucG5nIiwiZXhwaXJlc19hdCI6MTcwNTIzOTY5OX0.3ifH6wntt6xHX555YEWWewMeOlKjjBBVIpV80bb53Tw/image.png%3Fwidth%3D1200%26height%3D400%26coordinates%3D0%252C191%252C0%252C191%22%2C%20%2235x35%22%3A%20%22https%3A//rebelmouse.hivplusmag.com/media-library/eyJ0eXAiOiJKV1QiLCJhbGciOiJIUzI1NiJ9.eyJpbWFnZSI6Imh0dHBzOi8vYXNzZXRzLnJibC5tcy8zMjQyNTAzNC9vcmlnaW4ucG5nIiwiZXhwaXJlc19hdCI6MTcwNTIzOTY5OX0.3ifH6wntt6xHX555YEWWewMeOlKjjBBVIpV80bb53Tw/image.png%3Fwidth%3D35%26height%3D35%22%2C%20%221200x800%22%3A%20%22https%3A//rebelmouse.hivplusmag.com/media-library/eyJ0eXAiOiJKV1QiLCJhbGciOiJIUzI1NiJ9.eyJpbWFnZSI6Imh0dHBzOi8vYXNzZXRzLnJibC5tcy8zMjQyNTAzNC9vcmlnaW4ucG5nIiwiZXhwaXJlc19hdCI6MTcwNTIzOTY5OX0.3ifH6wntt6xHX555YEWWewMeOlKjjBBVIpV80bb53Tw/image.png%3Fwidth%3D1200%26height%3D800%26coordinates%3D0%252C82%252C0%252C82%22%2C%20%22600x300%22%3A%20%22https%3A//rebelmouse.hivplusmag.com/media-library/eyJ0eXAiOiJKV1QiLCJhbGciOiJIUzI1NiJ9.eyJpbWFnZSI6Imh0dHBzOi8vYXNzZXRzLnJibC5tcy8zMjQyNTAzNC9vcmlnaW4ucG5nIiwiZXhwaXJlc19hdCI6MTcwNTIzOTY5OX0.3ifH6wntt6xHX555YEWWewMeOlKjjBBVIpV80bb53Tw/image.png%3Fwidth%3D600%26height%3D300%26coordinates%3D0%252C136%252C0%252C137%22%2C%20%22600x400%22%3A%20%22https%3A//rebelmouse.hivplusmag.com/media-library/eyJ0eXAiOiJKV1QiLCJhbGciOiJIUzI1NiJ9.eyJpbWFnZSI6Imh0dHBzOi8vYXNzZXRzLnJibC5tcy8zMjQyNTAzNC9vcmlnaW4ucG5nIiwiZXhwaXJlc19hdCI6MTcwNTIzOTY5OX0.3ifH6wntt6xHX555YEWWewMeOlKjjBBVIpV80bb53Tw/image.png%3Fwidth%3D600%26height%3D400%26coordinates%3D0%252C82%252C0%252C82%22%2C%20%22300x300%22%3A%20%22https%3A//rebelmouse.hivplusmag.com/media-library/eyJ0eXAiOiJKV1QiLCJhbGciOiJIUzI1NiJ9.eyJpbWFnZSI6Imh0dHBzOi8vYXNzZXRzLnJibC5tcy8zMjQyNTAzNC9vcmlnaW4ucG5nIiwiZXhwaXJlc19hdCI6MTcwNTIzOTY5OX0.3ifH6wntt6xHX555YEWWewMeOlKjjBBVIpV80bb53Tw/image.png%3Fwidth%3D300%26height%3D300%26coordinates%3D27%252C0%252C28%252C0%22%2C%20%22750x1000%22%3A%20%22https%3A//rebelmouse.hivplusmag.com/media-library/eyJ0eXAiOiJKV1QiLCJhbGciOiJIUzI1NiJ9.eyJpbWFnZSI6Imh0dHBzOi8vYXNzZXRzLnJibC5tcy8zMjQyNTAzNC9vcmlnaW4ucG5nIiwiZXhwaXJlc19hdCI6MTcwNTIzOTY5OX0.3ifH6wntt6xHX555YEWWewMeOlKjjBBVIpV80bb53Tw/image.png%3Fwidth%3D750%26height%3D1000%26coordinates%3D102%252C0%252C103%252C0%22%2C%20%22600x600%22%3A%20%22https%3A//rebelmouse.hivplusmag.com/media-library/eyJ0eXAiOiJKV1QiLCJhbGciOiJIUzI1NiJ9.eyJpbWFnZSI6Imh0dHBzOi8vYXNzZXRzLnJibC5tcy8zMjQyNTAzNC9vcmlnaW4ucG5nIiwiZXhwaXJlc19hdCI6MTcwNTIzOTY5OX0.3ifH6wntt6xHX555YEWWewMeOlKjjBBVIpV80bb53Tw/image.png%3Fwidth%3D600%26height%3D600%26coordinates%3D27%252C0%252C28%252C0%22%2C%20%22980x%22%3A%20%22https%3A//rebelmouse.hivplusmag.com/media-library/eyJ0eXAiOiJKV1QiLCJhbGciOiJIUzI1NiJ9.eyJpbWFnZSI6Imh0dHBzOi8vYXNzZXRzLnJibC5tcy8zMjQyNTAzNC9vcmlnaW4ucG5nIiwiZXhwaXJlc19hdCI6MTcwNTIzOTY5OX0.3ifH6wntt6xHX555YEWWewMeOlKjjBBVIpV80bb53Tw/image.png%3Fwidth%3D980%22%2C%20%221200x600%22%3A%20%22https%3A//rebelmouse.hivplusmag.com/media-library/eyJ0eXAiOiJKV1QiLCJhbGciOiJIUzI1NiJ9.eyJpbWFnZSI6Imh0dHBzOi8vYXNzZXRzLnJibC5tcy8zMjQyNTAzNC9vcmlnaW4ucG5nIiwiZXhwaXJlc19hdCI6MTcwNTIzOTY5OX0.3ifH6wntt6xHX555YEWWewMeOlKjjBBVIpV80bb53Tw/image.png%3Fwidth%3D1200%26height%3D600%26coordinates%3D0%252C136%252C0%252C137%22%2C%20%221500x2000%22%3A%20%22https%3A//rebelmouse.hivplusmag.com/media-library/eyJ0eXAiOiJKV1QiLCJhbGciOiJIUzI1NiJ9.eyJpbWFnZSI6Imh0dHBzOi8vYXNzZXRzLnJibC5tcy8zMjQyNTAzNC9vcmlnaW4ucG5nIiwiZXhwaXJlc19hdCI6MTcwNTIzOTY5OX0.3ifH6wntt6xHX555YEWWewMeOlKjjBBVIpV80bb53Tw/image.png%3Fwidth%3D1500%26height%3D2000%26coordinates%3D102%252C0%252C103%252C0%22%2C%20%22700x1245%22%3A%20%22https%3A//rebelmouse.hivplusmag.com/media-library/eyJ0eXAiOiJKV1QiLCJhbGciOiJIUzI1NiJ9.eyJpbWFnZSI6Imh0dHBzOi8vYXNzZXRzLnJibC5tcy8zMjQyNTAzNC9vcmlnaW4ucG5nIiwiZXhwaXJlc19hdCI6MTcwNTIzOTY5OX0.3ifH6wntt6xHX555YEWWewMeOlKjjBBVIpV80bb53Tw/image.png%3Fwidth%3D700%26height%3D1245%26coordinates%3D158%252C0%252C159%252C0%22%2C%20%22210x%22%3A%20%22https%3A//rebelmouse.hivplusmag.com/media-library/eyJ0eXAiOiJKV1QiLCJhbGciOiJIUzI1NiJ9.eyJpbWFnZSI6Imh0dHBzOi8vYXNzZXRzLnJibC5tcy8zMjQyNTAzNC9vcmlnaW4ucG5nIiwiZXhwaXJlc19hdCI6MTcwNTIzOTY5OX0.3ifH6wntt6xHX555YEWWewMeOlKjjBBVIpV80bb53Tw/image.png%3Fwidth%3D210%22%2C%20%22300x%22%3A%20%22https%3A//rebelmouse.hivplusmag.com/media-library/eyJ0eXAiOiJKV1QiLCJhbGciOiJIUzI1NiJ9.eyJpbWFnZSI6Imh0dHBzOi8vYXNzZXRzLnJibC5tcy8zMjQyNTAzNC9vcmlnaW4ucG5nIiwiZXhwaXJlc19hdCI6MTcwNTIzOTY5OX0.3ifH6wntt6xHX555YEWWewMeOlKjjBBVIpV80bb53Tw/image.png%3Fwidth%3D300%22%2C%20%22600x200%22%3A%20%22https%3A//rebelmouse.hivplusmag.com/media-library/eyJ0eXAiOiJKV1QiLCJhbGciOiJIUzI1NiJ9.eyJpbWFnZSI6Imh0dHBzOi8vYXNzZXRzLnJibC5tcy8zMjQyNTAzNC9vcmlnaW4ucG5nIiwiZXhwaXJlc19hdCI6MTcwNTIzOTY5OX0.3ifH6wntt6xHX555YEWWewMeOlKjjBBVIpV80bb53Tw/image.png%3Fwidth%3D600%26height%3D200%26coordinates%3D0%252C191%252C0%252C191%22%2C%20%221245x700%22%3A%20%22https%3A//rebelmouse.hivplusmag.com/media-library/eyJ0eXAiOiJKV1QiLCJhbGciOiJIUzI1NiJ9.eyJpbWFnZSI6Imh0dHBzOi8vYXNzZXRzLnJibC5tcy8zMjQyNTAzNC9vcmlnaW4ucG5nIiwiZXhwaXJlc19hdCI6MTcwNTIzOTY5OX0.3ifH6wntt6xHX555YEWWewMeOlKjjBBVIpV80bb53Tw/image.png%3Fwidth%3D1245%26height%3D700%26coordinates%3D0%252C116%252C0%252C116%22%2C%20%222000x1500%22%3A%20%22https%3A//rebelmouse.hivplusmag.com/media-library/eyJ0eXAiOiJKV1QiLCJhbGciOiJIUzI1NiJ9.eyJpbWFnZSI6Imh0dHBzOi8vYXNzZXRzLnJibC5tcy8zMjQyNTAzNC9vcmlnaW4ucG5nIiwiZXhwaXJlc19hdCI6MTcwNTIzOTY5OX0.3ifH6wntt6xHX555YEWWewMeOlKjjBBVIpV80bb53Tw/image.png%3Fwidth%3D2000%26height%3D1500%26coordinates%3D0%252C54%252C0%252C55%22%2C%20%221000x750%22%3A%20%22https%3A//rebelmouse.hivplusmag.com/media-library/eyJ0eXAiOiJKV1QiLCJhbGciOiJIUzI1NiJ9.eyJpbWFnZSI6Imh0dHBzOi8vYXNzZXRzLnJibC5tcy8zMjQyNTAzNC9vcmlnaW4ucG5nIiwiZXhwaXJlc19hdCI6MTcwNTIzOTY5OX0.3ifH6wntt6xHX555YEWWewMeOlKjjBBVIpV80bb53Tw/image.png%3Fwidth%3D1000%26height%3D750%26coordinates%3D0%252C54%252C0%252C55%22%2C%20%22600x%22%3A%20%22https%3A//rebelmouse.hivplusmag.com/media-library/eyJ0eXAiOiJKV1QiLCJhbGciOiJIUzI1NiJ9.eyJpbWFnZSI6Imh0dHBzOi8vYXNzZXRzLnJibC5tcy8zMjQyNTAzNC9vcmlnaW4ucG5nIiwiZXhwaXJlc19hdCI6MTcwNTIzOTY5OX0.3ifH6wntt6xHX555YEWWewMeOlKjjBBVIpV80bb53Tw/image.png%3Fwidth%3D600%22%7D%2C%20%22manual_image_crops%22%3A%20%7B%229x16%22%3A%20%7B%22sizes%22%3A%20%5B%22700x1245%22%5D%2C%20%22top%22%3A%200%2C%20%22height%22%3A%20600%2C%20%22width%22%3A%20338%2C%20%22left%22%3A%20158%7D%2C%20%22600x300%22%3A%20%7B%22sizes%22%3A%20%5B%22600x300%22%5D%2C%20%22top%22%3A%20136%2C%20%22height%22%3A%20327%2C%20%22width%22%3A%20655%2C%20%22left%22%3A%200%7D%2C%20%223x1%22%3A%20%7B%22sizes%22%3A%20%5B%221200x400%22%2C%20%22600x200%22%5D%2C%20%22top%22%3A%20191%2C%20%22height%22%3A%20218%2C%20%22width%22%3A%20655%2C%20%22left%22%3A%200%7D%2C%20%223x2%22%3A%20%7B%22sizes%22%3A%20%5B%221200x800%22%2C%20%22600x400%22%5D%2C%20%22top%22%3A%2082%2C%20%22height%22%3A%20436%2C%20%22width%22%3A%20655%2C%20%22left%22%3A%200%7D%2C%20%221x1%22%3A%20%7B%22sizes%22%3A%20%5B%22600x600%22%2C%20%22300x300%22%5D%2C%20%22top%22%3A%200%2C%20%22height%22%3A%20600%2C%20%22width%22%3A%20600%2C%20%22left%22%3A%2027%7D%2C%20%223x4%22%3A%20%7B%22sizes%22%3A%20%5B%221500x2000%22%2C%20%22750x1000%22%5D%2C%20%22top%22%3A%200%2C%20%22height%22%3A%20600%2C%20%22width%22%3A%20450%2C%20%22left%22%3A%20102%7D%2C%20%2216x9%22%3A%20%7B%22sizes%22%3A%20%5B%221245x700%22%5D%2C%20%22top%22%3A%20116%2C%20%22height%22%3A%20368%2C%20%22width%22%3A%20655%2C%20%22left%22%3A%200%7D%2C%20%224x3%22%3A%20%7B%22sizes%22%3A%20%5B%222000x1500%22%2C%20%221000x750%22%5D%2C%20%22top%22%3A%2054%2C%20%22height%22%3A%20491%2C%20%22width%22%3A%20655%2C%20%22left%22%3A%200%7D%2C%20%222x1%22%3A%20%7B%22sizes%22%3A%20%5B%221200x600%22%2C%20%22600x300%22%5D%2C%20%22top%22%3A%20136%2C%20%22height%22%3A%20327%2C%20%22width%22%3A%20655%2C%20%22left%22%3A%200%7D%7D%7D" caption="" photo_credit=""]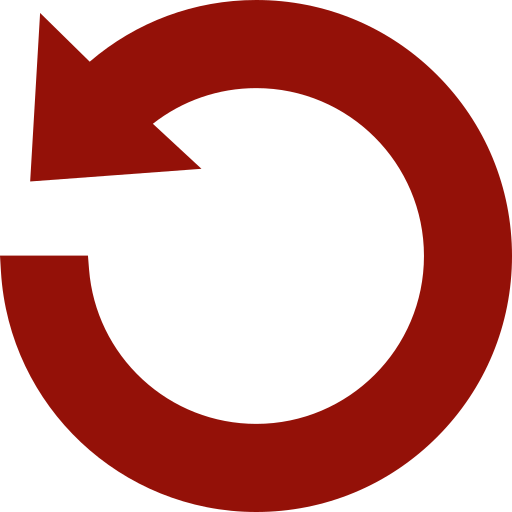 Replay Gallery
More Galleries