© 2023 Pride Publishing Inc.
All Rights reserved
Scroll To Top
The HIV epidemic has been plaguing our country for almost 35 years, and it has always disproportionately impacted marginalized communities. Today, African-Americans account for only 13 percent of the population but 43 percent of new HIV infections, the majority of those among gay and bisexual men and transgender women. The question is why?
Why do black people carry the burden of this disease, especially when it didn't start out that way? It's not that African-Americans engage in riskier behavior; in fact, studies have shown they use condoms more and drugs less than their white counterparts.
There's actually a confluence of factors that make HIV significantly more difficult to face and overcome in black communities. Here are just five of them.
[rebelmouse-image 32426778 expand=1 dam=1 alt="The Exaggeration of the "Down Low" Brother" site_id=25879316 is_animated_gif="false" original_size="600x450" crop_info="%7B%22image%22%3A%20%22https%3A//assets.rbl.ms/32426778/origin.jpg%22%2C%20%22thumbnails%22%3A%20%7B%22origin%22%3A%20%22https%3A//assets.rbl.ms/32426778/origin.jpg%22%2C%20%22300x300%22%3A%20%22https%3A//rebelmouse.hivplusmag.com/media-library/eyJ0eXAiOiJKV1QiLCJhbGciOiJIUzI1NiJ9.eyJpbWFnZSI6Imh0dHBzOi8vYXNzZXRzLnJibC5tcy8zMjQyNjc3OC9vcmlnaW4uanBnIiwiZXhwaXJlc19hdCI6MTY4Mjc4MDc0MH0.rvTRhqoc1f0l4n5jIzb_90dIbvezVYSk24qBW96Ipbc/image.jpg%3Fwidth%3D300%26height%3D300%26coordinates%3D150%252C0%252C0%252C0%22%2C%20%22600x200%22%3A%20%22https%3A//rebelmouse.hivplusmag.com/media-library/eyJ0eXAiOiJKV1QiLCJhbGciOiJIUzI1NiJ9.eyJpbWFnZSI6Imh0dHBzOi8vYXNzZXRzLnJibC5tcy8zMjQyNjc3OC9vcmlnaW4uanBnIiwiZXhwaXJlc19hdCI6MTY4Mjc4MDc0MH0.rvTRhqoc1f0l4n5jIzb_90dIbvezVYSk24qBW96Ipbc/image.jpg%3Fwidth%3D600%26height%3D200%26coordinates%3D0%252C110%252C0%252C140%22%2C%20%222000x1500%22%3A%20%22https%3A//rebelmouse.hivplusmag.com/media-library/eyJ0eXAiOiJKV1QiLCJhbGciOiJIUzI1NiJ9.eyJpbWFnZSI6Imh0dHBzOi8vYXNzZXRzLnJibC5tcy8zMjQyNjc3OC9vcmlnaW4uanBnIiwiZXhwaXJlc19hdCI6MTY4Mjc4MDc0MH0.rvTRhqoc1f0l4n5jIzb_90dIbvezVYSk24qBW96Ipbc/image.jpg%3Fwidth%3D2000%26height%3D1500%26coordinates%3D0%252C0%252C0%252C0%22%2C%20%22300x%22%3A%20%22https%3A//rebelmouse.hivplusmag.com/media-library/eyJ0eXAiOiJKV1QiLCJhbGciOiJIUzI1NiJ9.eyJpbWFnZSI6Imh0dHBzOi8vYXNzZXRzLnJibC5tcy8zMjQyNjc3OC9vcmlnaW4uanBnIiwiZXhwaXJlc19hdCI6MTY4Mjc4MDc0MH0.rvTRhqoc1f0l4n5jIzb_90dIbvezVYSk24qBW96Ipbc/image.jpg%3Fwidth%3D300%22%2C%20%22600x400%22%3A%20%22https%3A//rebelmouse.hivplusmag.com/media-library/eyJ0eXAiOiJKV1QiLCJhbGciOiJIUzI1NiJ9.eyJpbWFnZSI6Imh0dHBzOi8vYXNzZXRzLnJibC5tcy8zMjQyNjc3OC9vcmlnaW4uanBnIiwiZXhwaXJlc19hdCI6MTY4Mjc4MDc0MH0.rvTRhqoc1f0l4n5jIzb_90dIbvezVYSk24qBW96Ipbc/image.jpg%3Fwidth%3D600%26height%3D400%26coordinates%3D0%252C10%252C0%252C40%22%2C%20%2235x35%22%3A%20%22https%3A//rebelmouse.hivplusmag.com/media-library/eyJ0eXAiOiJKV1QiLCJhbGciOiJIUzI1NiJ9.eyJpbWFnZSI6Imh0dHBzOi8vYXNzZXRzLnJibC5tcy8zMjQyNjc3OC9vcmlnaW4uanBnIiwiZXhwaXJlc19hdCI6MTY4Mjc4MDc0MH0.rvTRhqoc1f0l4n5jIzb_90dIbvezVYSk24qBW96Ipbc/image.jpg%3Fwidth%3D35%26height%3D35%22%2C%20%221200x400%22%3A%20%22https%3A//rebelmouse.hivplusmag.com/media-library/eyJ0eXAiOiJKV1QiLCJhbGciOiJIUzI1NiJ9.eyJpbWFnZSI6Imh0dHBzOi8vYXNzZXRzLnJibC5tcy8zMjQyNjc3OC9vcmlnaW4uanBnIiwiZXhwaXJlc19hdCI6MTY4Mjc4MDc0MH0.rvTRhqoc1f0l4n5jIzb_90dIbvezVYSk24qBW96Ipbc/image.jpg%3Fwidth%3D1200%26height%3D400%26coordinates%3D0%252C110%252C0%252C140%22%2C%20%22600x300%22%3A%20%22https%3A//rebelmouse.hivplusmag.com/media-library/eyJ0eXAiOiJKV1QiLCJhbGciOiJIUzI1NiJ9.eyJpbWFnZSI6Imh0dHBzOi8vYXNzZXRzLnJibC5tcy8zMjQyNjc3OC9vcmlnaW4uanBnIiwiZXhwaXJlc19hdCI6MTY4Mjc4MDc0MH0.rvTRhqoc1f0l4n5jIzb_90dIbvezVYSk24qBW96Ipbc/image.jpg%3Fwidth%3D600%26height%3D300%26coordinates%3D0%252C60%252C0%252C90%22%2C%20%22750x1000%22%3A%20%22https%3A//rebelmouse.hivplusmag.com/media-library/eyJ0eXAiOiJKV1QiLCJhbGciOiJIUzI1NiJ9.eyJpbWFnZSI6Imh0dHBzOi8vYXNzZXRzLnJibC5tcy8zMjQyNjc3OC9vcmlnaW4uanBnIiwiZXhwaXJlc19hdCI6MTY4Mjc4MDc0MH0.rvTRhqoc1f0l4n5jIzb_90dIbvezVYSk24qBW96Ipbc/image.jpg%3Fwidth%3D750%26height%3D1000%26coordinates%3D262%252C0%252C0%252C0%22%2C%20%221500x2000%22%3A%20%22https%3A//rebelmouse.hivplusmag.com/media-library/eyJ0eXAiOiJKV1QiLCJhbGciOiJIUzI1NiJ9.eyJpbWFnZSI6Imh0dHBzOi8vYXNzZXRzLnJibC5tcy8zMjQyNjc3OC9vcmlnaW4uanBnIiwiZXhwaXJlc19hdCI6MTY4Mjc4MDc0MH0.rvTRhqoc1f0l4n5jIzb_90dIbvezVYSk24qBW96Ipbc/image.jpg%3Fwidth%3D1500%26height%3D2000%26coordinates%3D262%252C0%252C0%252C0%22%2C%20%221200x800%22%3A%20%22https%3A//rebelmouse.hivplusmag.com/media-library/eyJ0eXAiOiJKV1QiLCJhbGciOiJIUzI1NiJ9.eyJpbWFnZSI6Imh0dHBzOi8vYXNzZXRzLnJibC5tcy8zMjQyNjc3OC9vcmlnaW4uanBnIiwiZXhwaXJlc19hdCI6MTY4Mjc4MDc0MH0.rvTRhqoc1f0l4n5jIzb_90dIbvezVYSk24qBW96Ipbc/image.jpg%3Fwidth%3D1200%26height%3D800%26coordinates%3D0%252C10%252C0%252C40%22%2C%20%221245x700%22%3A%20%22https%3A//rebelmouse.hivplusmag.com/media-library/eyJ0eXAiOiJKV1QiLCJhbGciOiJIUzI1NiJ9.eyJpbWFnZSI6Imh0dHBzOi8vYXNzZXRzLnJibC5tcy8zMjQyNjc3OC9vcmlnaW4uanBnIiwiZXhwaXJlc19hdCI6MTY4Mjc4MDc0MH0.rvTRhqoc1f0l4n5jIzb_90dIbvezVYSk24qBW96Ipbc/image.jpg%3Fwidth%3D1245%26height%3D700%26coordinates%3D0%252C42%252C0%252C72%22%2C%20%22600x600%22%3A%20%22https%3A//rebelmouse.hivplusmag.com/media-library/eyJ0eXAiOiJKV1QiLCJhbGciOiJIUzI1NiJ9.eyJpbWFnZSI6Imh0dHBzOi8vYXNzZXRzLnJibC5tcy8zMjQyNjc3OC9vcmlnaW4uanBnIiwiZXhwaXJlc19hdCI6MTY4Mjc4MDc0MH0.rvTRhqoc1f0l4n5jIzb_90dIbvezVYSk24qBW96Ipbc/image.jpg%3Fwidth%3D600%26height%3D600%26coordinates%3D150%252C0%252C0%252C0%22%2C%20%22210x%22%3A%20%22https%3A//rebelmouse.hivplusmag.com/media-library/eyJ0eXAiOiJKV1QiLCJhbGciOiJIUzI1NiJ9.eyJpbWFnZSI6Imh0dHBzOi8vYXNzZXRzLnJibC5tcy8zMjQyNjc3OC9vcmlnaW4uanBnIiwiZXhwaXJlc19hdCI6MTY4Mjc4MDc0MH0.rvTRhqoc1f0l4n5jIzb_90dIbvezVYSk24qBW96Ipbc/image.jpg%3Fwidth%3D210%22%2C%20%22600x%22%3A%20%22https%3A//rebelmouse.hivplusmag.com/media-library/eyJ0eXAiOiJKV1QiLCJhbGciOiJIUzI1NiJ9.eyJpbWFnZSI6Imh0dHBzOi8vYXNzZXRzLnJibC5tcy8zMjQyNjc3OC9vcmlnaW4uanBnIiwiZXhwaXJlc19hdCI6MTY4Mjc4MDc0MH0.rvTRhqoc1f0l4n5jIzb_90dIbvezVYSk24qBW96Ipbc/image.jpg%3Fwidth%3D600%22%2C%20%221000x750%22%3A%20%22https%3A//rebelmouse.hivplusmag.com/media-library/eyJ0eXAiOiJKV1QiLCJhbGciOiJIUzI1NiJ9.eyJpbWFnZSI6Imh0dHBzOi8vYXNzZXRzLnJibC5tcy8zMjQyNjc3OC9vcmlnaW4uanBnIiwiZXhwaXJlc19hdCI6MTY4Mjc4MDc0MH0.rvTRhqoc1f0l4n5jIzb_90dIbvezVYSk24qBW96Ipbc/image.jpg%3Fwidth%3D1000%26height%3D750%26coordinates%3D0%252C0%252C0%252C0%22%2C%20%22980x%22%3A%20%22https%3A//rebelmouse.hivplusmag.com/media-library/eyJ0eXAiOiJKV1QiLCJhbGciOiJIUzI1NiJ9.eyJpbWFnZSI6Imh0dHBzOi8vYXNzZXRzLnJibC5tcy8zMjQyNjc3OC9vcmlnaW4uanBnIiwiZXhwaXJlc19hdCI6MTY4Mjc4MDc0MH0.rvTRhqoc1f0l4n5jIzb_90dIbvezVYSk24qBW96Ipbc/image.jpg%3Fwidth%3D980%22%2C%20%22700x1245%22%3A%20%22https%3A//rebelmouse.hivplusmag.com/media-library/eyJ0eXAiOiJKV1QiLCJhbGciOiJIUzI1NiJ9.eyJpbWFnZSI6Imh0dHBzOi8vYXNzZXRzLnJibC5tcy8zMjQyNjc3OC9vcmlnaW4uanBnIiwiZXhwaXJlc19hdCI6MTY4Mjc4MDc0MH0.rvTRhqoc1f0l4n5jIzb_90dIbvezVYSk24qBW96Ipbc/image.jpg%3Fwidth%3D700%26height%3D1245%26coordinates%3D320%252C0%252C26%252C0%22%2C%20%221200x600%22%3A%20%22https%3A//rebelmouse.hivplusmag.com/media-library/eyJ0eXAiOiJKV1QiLCJhbGciOiJIUzI1NiJ9.eyJpbWFnZSI6Imh0dHBzOi8vYXNzZXRzLnJibC5tcy8zMjQyNjc3OC9vcmlnaW4uanBnIiwiZXhwaXJlc19hdCI6MTY4Mjc4MDc0MH0.rvTRhqoc1f0l4n5jIzb_90dIbvezVYSk24qBW96Ipbc/image.jpg%3Fwidth%3D1200%26height%3D600%26coordinates%3D0%252C60%252C0%252C90%22%7D%2C%20%22manual_image_crops%22%3A%20%7B%229x16%22%3A%20%7B%22sizes%22%3A%20%5B%22700x1245%22%5D%2C%20%22top%22%3A%200%2C%20%22height%22%3A%20450%2C%20%22width%22%3A%20254%2C%20%22left%22%3A%20320%7D%2C%20%22600x300%22%3A%20%7B%22sizes%22%3A%20%5B%22600x300%22%5D%2C%20%22top%22%3A%2060%2C%20%22height%22%3A%20300%2C%20%22width%22%3A%20600%2C%20%22left%22%3A%200%7D%2C%20%223x1%22%3A%20%7B%22sizes%22%3A%20%5B%221200x400%22%2C%20%22600x200%22%5D%2C%20%22top%22%3A%20110%2C%20%22height%22%3A%20200%2C%20%22width%22%3A%20600%2C%20%22left%22%3A%200%7D%2C%20%223x2%22%3A%20%7B%22sizes%22%3A%20%5B%221200x800%22%2C%20%22600x400%22%5D%2C%20%22top%22%3A%2010%2C%20%22height%22%3A%20400%2C%20%22width%22%3A%20600%2C%20%22left%22%3A%200%7D%2C%20%221x1%22%3A%20%7B%22sizes%22%3A%20%5B%22600x600%22%2C%20%22300x300%22%5D%2C%20%22top%22%3A%200%2C%20%22height%22%3A%20450%2C%20%22width%22%3A%20450%2C%20%22left%22%3A%20150%7D%2C%20%223x4%22%3A%20%7B%22sizes%22%3A%20%5B%221500x2000%22%2C%20%22750x1000%22%5D%2C%20%22top%22%3A%200%2C%20%22height%22%3A%20450%2C%20%22width%22%3A%20338%2C%20%22left%22%3A%20262%7D%2C%20%2216x9%22%3A%20%7B%22sizes%22%3A%20%5B%221245x700%22%5D%2C%20%22top%22%3A%2042%2C%20%22height%22%3A%20336%2C%20%22width%22%3A%20600%2C%20%22left%22%3A%200%7D%2C%20%224x3%22%3A%20%7B%22sizes%22%3A%20%5B%222000x1500%22%2C%20%221000x750%22%5D%2C%20%22top%22%3A%200%2C%20%22height%22%3A%20450%2C%20%22width%22%3A%20600%2C%20%22left%22%3A%200%7D%2C%20%222x1%22%3A%20%7B%22sizes%22%3A%20%5B%221200x600%22%2C%20%22600x300%22%5D%2C%20%22top%22%3A%2060%2C%20%22height%22%3A%20300%2C%20%22width%22%3A%20600%2C%20%22left%22%3A%200%7D%7D%7D" caption="" photo_credit=""]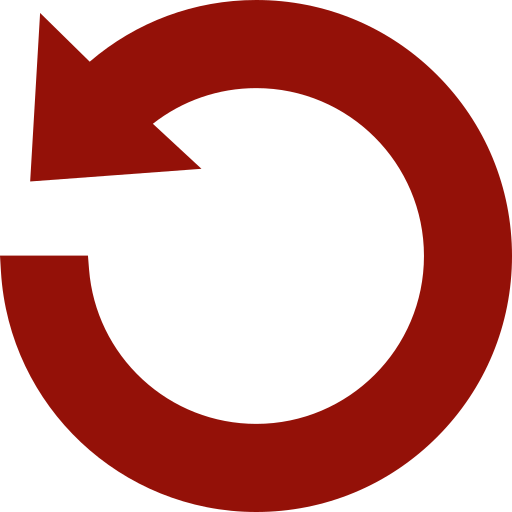 Replay Gallery
More Galleries